A New Year!
I'm glad to turn the page on 2017, but there's no assurance that 2018 will be any better unless we organize a massive protest movement. The Orange Monster's unraveling is reaching new heights as he fumes over Michael Wolff's to-be-released-today book about Trump. Will it bring him down and will he take us with him as he reaches for the red button? What a thought! I will try to banish it ASAP!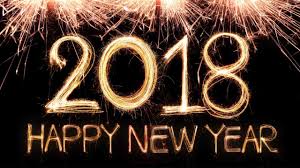 Family Visit
I had a very nice visit with oldest son, David, daughter-in-law, Melissa and spirited grandchildren, Jane, 13 and Max, 12. We were challenged by close quarters since the frigid temps kept us inside most of the time, but we avoided conflict, which isn't always the case. Maybe we're all growing up? We ventured out for a few meals at close-by restaurants. For New Year's Eve we dined on Chinese dumplings and lots of hot tea.
Off to Las Vegas for the Women's March on Jan. 21st!
I decided to join the Las Vegas March to set my own personal record for attending two women's marches in a row—I made it to the DC Women's March last year. I was also tempted by the prospect of warmer weather. After the LV march I'll detour to LA to spend a few WARM days with son, Jonathan, who lives in Santa Monica.
The Crown on Netflix
I just got around to watching this celebrated series about the young Queen Elizabeth. Claire Foy, the lead, is quite wonderful as is the rest of the cast, especially John Lithgow as Churchill. I found myself wondering about the accuracy of its portrayal of the young queen who is faced with a lack of preparedness for the throne. Elizabeth embraces the challenge unlike a current world leader who scoffs at being up to the task.
The Coming Weekend
MORE frigid temps are in store for Maine and most of the Northeast, which predicts a quiet weekend. I'm hoping my order of Ursula LeGuin's new book on aging, No Time to Spare, arrives today so I can digest it over the weekend and then blog about it.