Signs of Social Inequality
Here's a photo from Hannaford's Portland, Maine parking lot. I took the photo looking directly into the sun, which is why it's faded, but the message comes through. It has the ring of "Grapes of Wrath" 2017 style. Heart-breaking to imagine what life is like for the inhabitants of this van.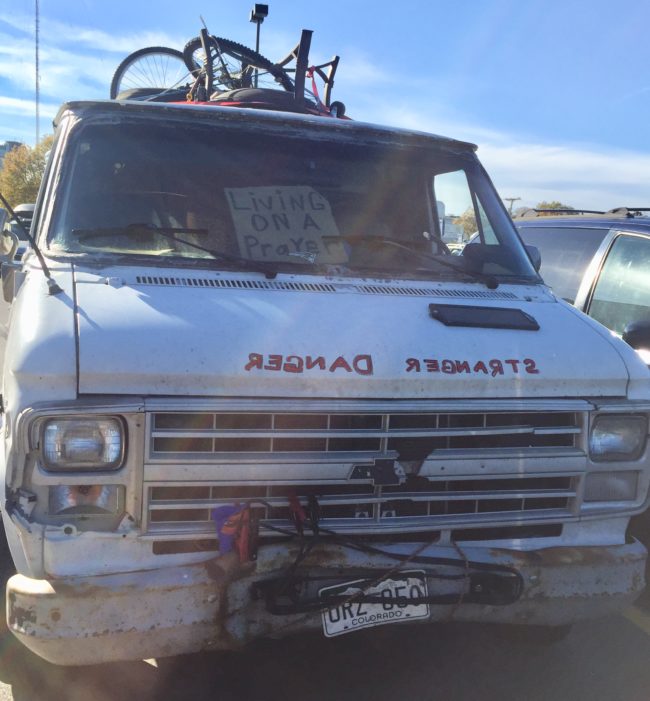 My second photo is a shot of a Sunday School exercise where the teacher wrote down the kids' messages of hope for other children. As you read through the list it's apparent that many of these children come from poor and emotionally unstable homes. A good reminder of how hard life is for many American children.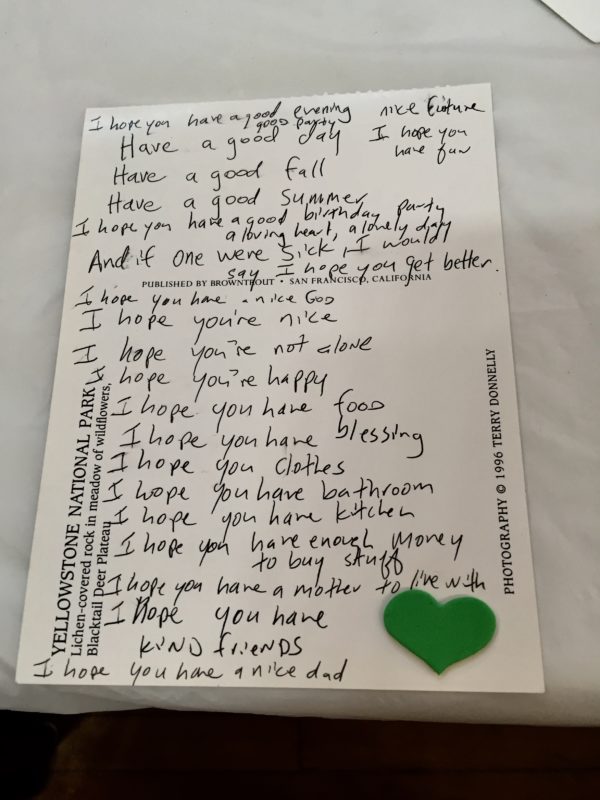 A Halloween Party
Last Saturday I drove up the coast to attend my friend Ily's Halloween party at her wonderful home in the country. The crazy warm temps made it possible for us to sit around a fire pit wearing light jackets and not the heavy coats usually called for at this time of year. I joined the three women in the kitchen, helping to cook and clean-up. Here they are in Halloween masks provided by one of the guests.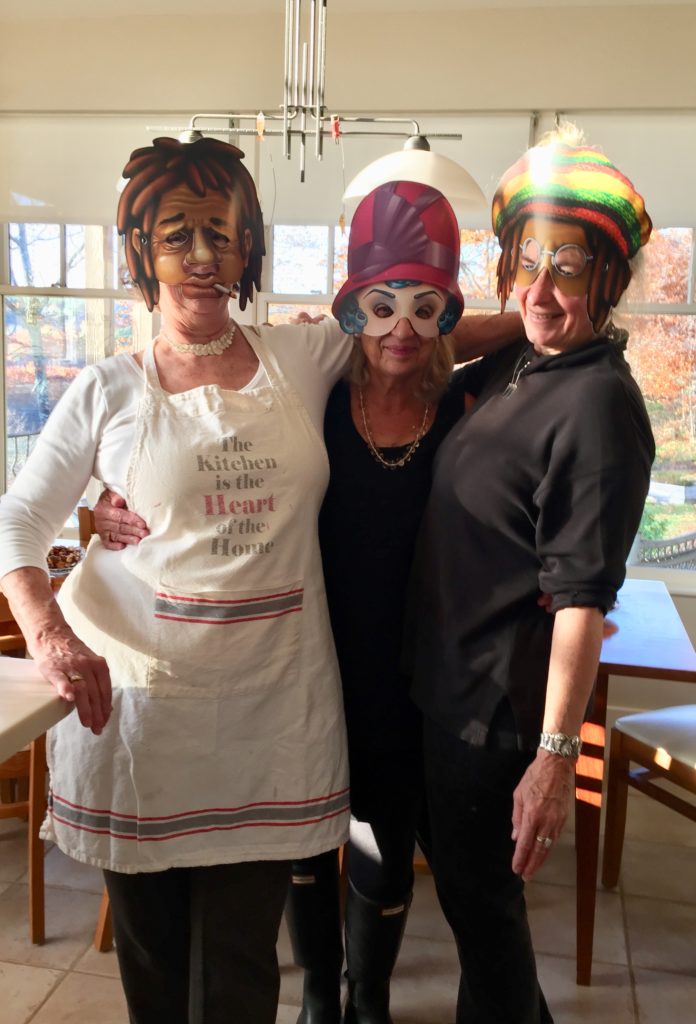 Hiding Our Light Under a Bushel
I'm continually surprised by the number of women I know who have done amazing things that remain a secret. This week I interviewed my minister, Jeanette Good for a future blog about her. She calmly described how she went to Brazil in her 20's to participate in programs for the poor. It was during the era of a brutal military dictatorship. Jeanette's work came to the attention of the authorities who declared her a "national security threat" and gave her 48 hours to leave the country! ( I sense a future blog post on the theme of 'hiding our light under a bushel.' )