My Country Cottage
Last September I purchased a tiny, 1930's cottage in Waldoboro. It's a fixer-upper, and since I'm not handy with tools, I've hired a contractor whom I met with last Monday. I'm getting excited about the renovations, esp. the addition of a screened porch. My dream is to hold all day womens' spiritual retreats at the cottage in July and August.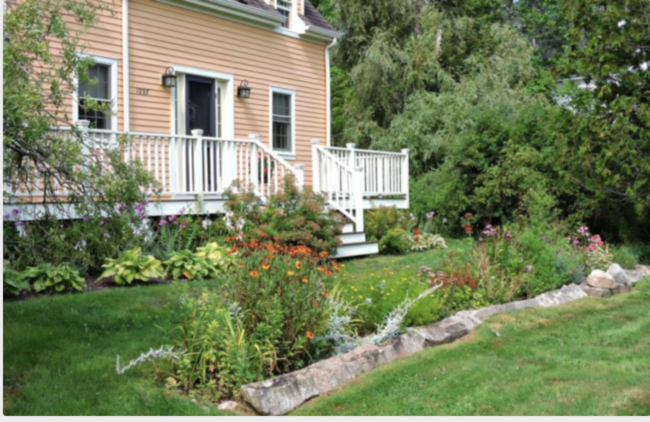 A Weekend Retreat
Speaking of retreats, my Portland church, State Street United Church of Christ, is holding their annual women's spiritual retreat this weekend in Biddeford at a beachfront convent, once a turn-of-the-century grand hotel. It's a beautiful setting and one that inspires contemplation. I'll be doing my part by leading a journal writing exercise on journaling for self-care. I'm looking forward to receiving an infusion of spiritual substance. We've been asked to bring along a sacred object for the weekend's altar. I've chosen these Buddha prayer hands, a gift from my daughter-in-law.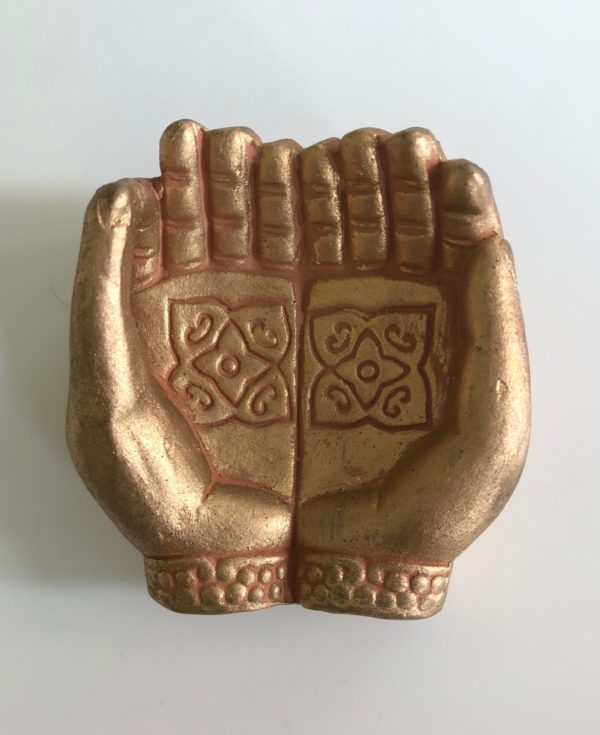 Feeling the War Scare
As the Orange Monster ups his war talk and allows for scary tactics like declaring this week that nuclear weapons can be used against a non-nuclear assault, doomsday dreams haunt me. To make matters worse, the Doomsday Clock has moved closer to midnight. Heaven helps us!
Netflix Escape
Being a big Lily Tomlin fan, this past weekend I watched the latest episodes of "Grace and Frankie," starring Jane Fonda and Lily Tomlin. I also caught the new version of "Queer Eye," where five gay guys pick a man for a makeover. While they execute the predictable transformations in hair, wardrobe and home décor, I found the series most compelling (and surprising) in the emotional support they provide in addressing their client's resistance to change.
The Importance of Laughter and Joy
I am always endeavoring to find laughter and joy to offset troubled times. Sometimes a simple joyful image is all it takes to shift my mood. I love this photo from the #womensart twitter page. It's credited to Finnish photographer Sirkka-Liisa Konttinen, taken on an English beach in June 1989.