Happy Bastille Day to All You Francophiles!
I've had the good fortune to celebrate Bastille Day in France. I was just 19 and spending the summer in the small French town of Chambon-sur-Lignon in the French Alps. I was part of an international work camp helping out at a secondary school. The Bastille Day celebration went on into the wee hours of the morning with fire works, lots of red wine and dancing in the streets. Today I'll play my Piaf CD's to resurrect those early Bastille Day memories.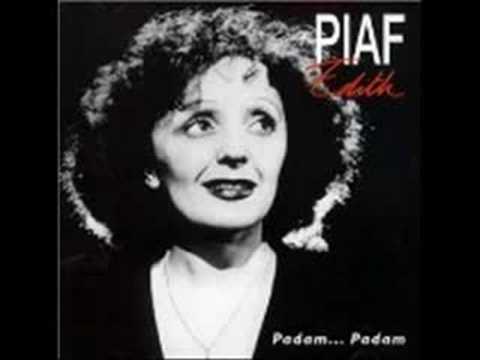 Spotting Abby Shahn, a Maine Artist of Renown
Sitting in the hairdresser's this week while waiting for my color to take, I was flipping through the latest copy of Portland Monthly Magazine, when I came upon this image of Abby Shahn, commenting on her fond memories of older women she knew when she first came to Maine and noting that she is now among their ranks!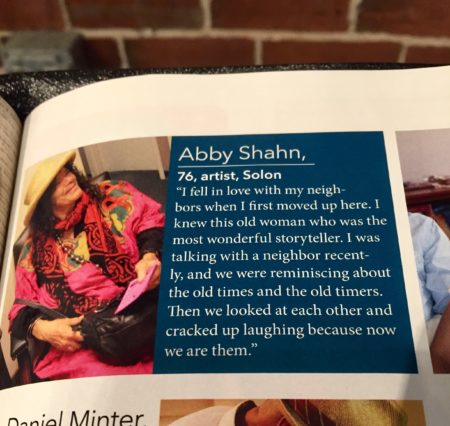 Trying to Be Positive In Dark Times
I'm taking a cue from an activist friend who remains engaged with progressive causes, but refuses to let the Trumpies take her down. She envisions a positive outcome. I admire her balance of fighting the good fight but remaining hopeful.
Cool Older Maine Women
I belong to a progressive church in downtown Portland where I'm a member of the Mission Board, which advises the church-at-large on worthy activist causes to support. We're looking into Maine Initiatives and the BDS Movement in support of Palestine. Most of the members are older than me, but their spirit and dedication to good works inspire me. Here's a photo from a gathering this week at my home. Their energy pops out of the photo!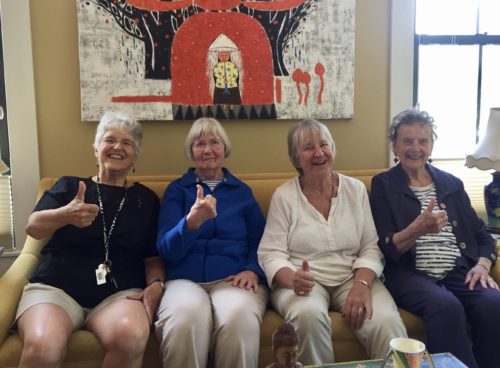 Gratitude
I'm trying to make gratitude a part of my daily routine. I consider myself immensely lucky to have relatively good health– arthritis is my only real complaint—economic security and a nice family. When I think of women my age in war-torn countries or in places, like Gaza, where daily survival is an uphill battle, my good fortunes leave me little room for complaints.   By extension I wish there were more opportunities for global exchanges and programs where American women could support our global sisters.