A Hopeful Tuesday
Tuesday's election didn't land us where we need to be as a country, but it went a long way towards countering Trumpism. The Trump candidate in Virginia lost. Charlotte, NC elected it's first Black female mayor. Eight transgender candidates won seats in local and state governments while sizeable numbers of women won their races. Maine distinguished itself by being the first state in the nation to vote for extending Medicaid benefits to the needy—take that Herr LaPage!
A Good Read
I'm about halfway through the best seller, "Hillbilly Elegy," recommended by a participant in the White Privilege discussion series I'm co-hosting. "Elegy" by J.D Vance is about his experience growing up poor in an Ohio rust-belt town where poverty, addiction and divorce were the order of the day. Vance graduated from Yale Law School but returned to Ohio to live and work. His honest, compelling account helps to shed light on Trump's appeal to poor whites.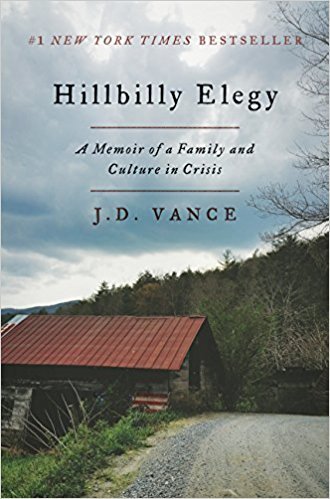 My Daughter-in-Law's Birthday
On Monday Melissa, my beautiful daughter-in-law will be 40-something. She'd kill me if I revealed her true age. I try to reassure her that the best is yet to come, but it's a hard sell. The following photo from last summer is of Melissa, my son, David and their two kids, Max and Jane.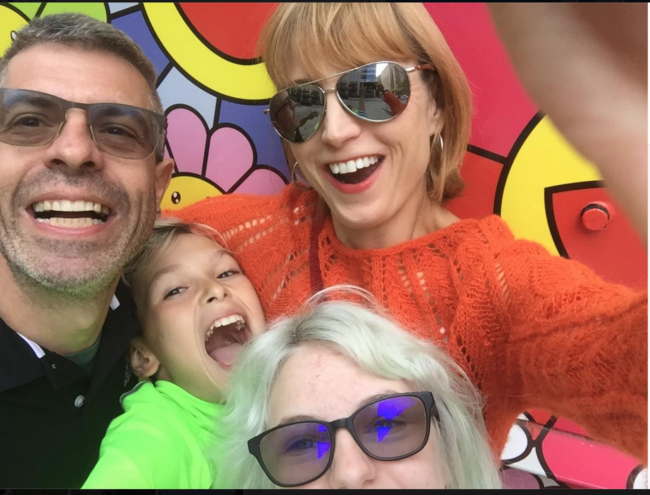 My Medical Marijuana Card is Here!
When I asked my doctor for cannabis oil to treat my persistent arthritic shoulder she told me that I qualified for a medical marijuana card. Now I can look forward not only to the oil but also to a host of goodies, like marijuana cookies, marijuana chocolate and whatever cannabis treats my heart desires!
Greeting Winter
It's November but I still have summer covers on my bed. Now that the cold weather seems here to stay I'll take time this weekend to dig out my winter quilts. My winter coat will have to be retrieved as well. But I'll have an excuse to wear the smashing red wool hat I bought in Iceland last summer!