Caring Signs on Portland Shop Windows
Walking about my neighborhood last weekend I spotted these signs, which were a welcome counterpoint to the hatred emanating from Washington. I think the real hope for change lies in our local communities and even at the state level. Maine aside, numerous states are bucking DC to enact climate protections and policies sympathetic to immigrants.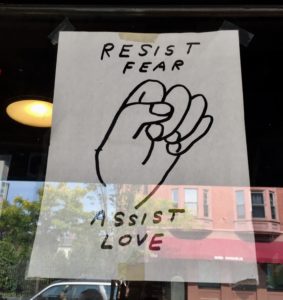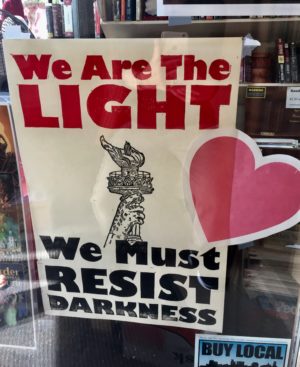 Adult Children
I suppose a mother never stops worrying about her children, regardless of their age. My youngest son, Jonathan, now in his early 40's, is traveling in Turkey, not the safest country to visit. He's texted several photos of Istanbul with the caption, "Not a safe place, moving soon." Maybe the urge to torment one's mother is always present!
Autumn images
Climate change seems to be responsible for summer's lingering in Portland, creating an unusually warm September. When I saw this display of pumpkins at the Wednesday Farmer's Market, it felt a little odd since the weather doesn't yet feel like fall.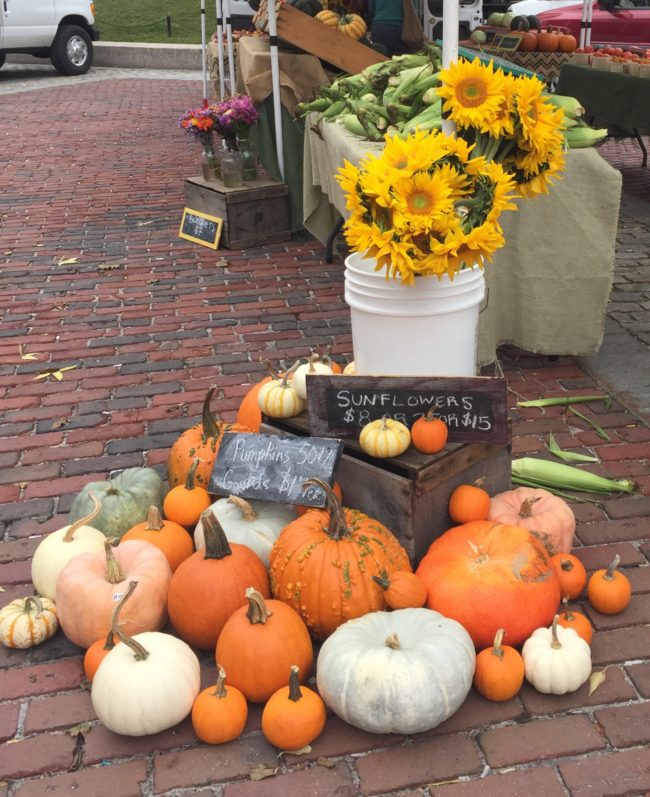 Cultural Diversity in Portland
Portland is slowly losing its predominantly white face. I'm always pleased when I can feel more a part of a diverse city. I regularly visit Princess Nails on Congress St, owned by a lovely Vietnamese woman who employs her brother and two daughters. The youngest girl is just 9, but she's already helping out by folding towels and assisting with manicures. An African American beautician occupies one corner of Princess. Among her clients are Muslim women who remove their headscarves to get their hair done and then rapidly put them back on to exit the salon.
A Tearful Farewell to the Village Voice
Like many of you who came of age in the '60's and '70's The Village Voice, Greenwich Village's free weekly newspaper, was central to my life. It represented investigative journalism at its best, along with stellar art, film and music reviews. Two days ago on September 20, 2017, the Voice published it's last print edition. It will be available online but it won't be the same as holding the print version and sharing stories with friends. I feel like I've lost a best friend and I have.