Political Ups and Downs
I'm proud of Mainers for not letting up on Collins, visiting her offices across the state and jamming her phone lines to insist that she vote against the Draconian tax bill. I'm proud of Alabama's African American women, of whom 98% voted for Jones to establish his win against the pedophile Moore. But the repeal of Net Neutrality is crushing. A friend suggested we should all start wearing black!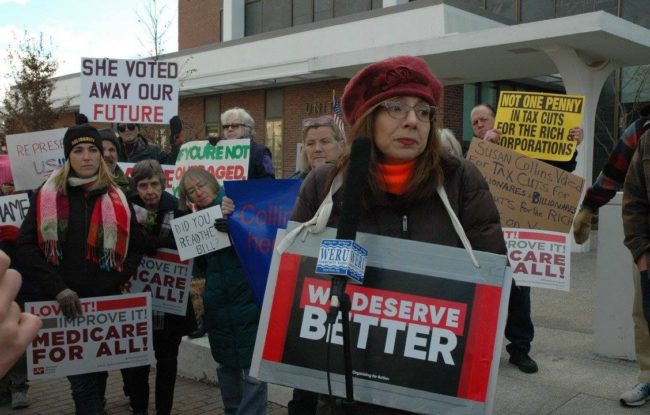 My Granddaughter Jane
Jane's Girl Scout troop put on a high tea last weekend as part of their money-raising efforts to fund their trip to London this June. In the photo below Jane is decked out in her Japanese sailor dress and Xmas décor. Her brother, Max, to the left of her, looks unimpressed. Jane's originality never disappoints!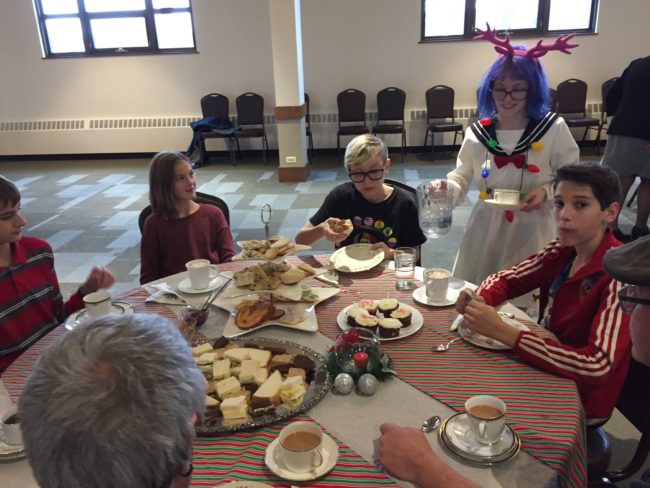 #metoo Keeps Gaining Traction
This week the New York Times published Salma Hayek's harrowing experience with Harvey Weinstein, describing how he sexually assaulted her for years, making her life miserable, especially during the filming of "Frida." Trump's accusers are getting more press too. Women of color have rightfully complained that their abuse is often worse and fails to get the same attention as it does for white women.
Christmas Decorations
My Christmas tree is up, provided by Alia Clary, my garden angel. She cut the tree herself and decorated it with red berries and bark, foraged from the same woods where she found the tree. I've had the same simple mantle décor for years, showcasing my youngest son's Santa that he created in second grade.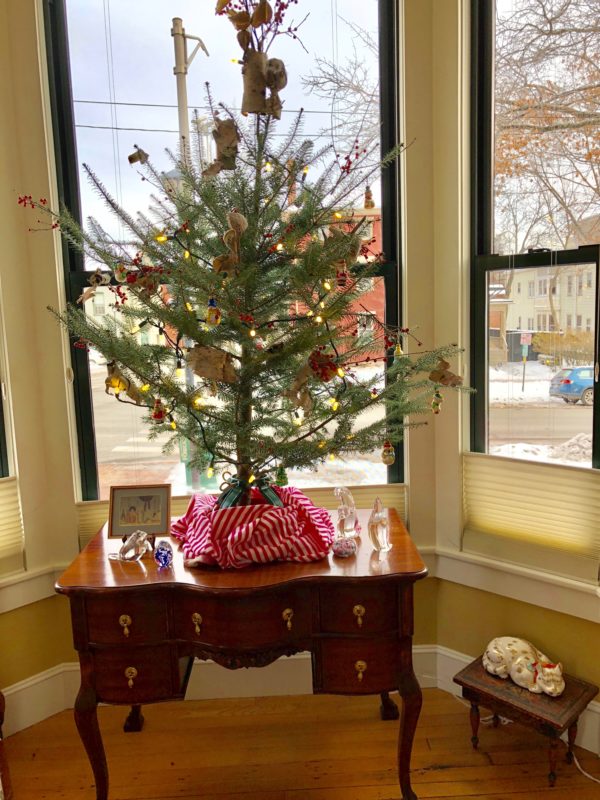 Ai Weiwei's documentary, "Human Flow"
Saturday I look forward to seeing the brilliant, political artist Ai Weiwei's documentary about immigrants displaced across the globe. He visited 23 countries over a year to film "Human Flow." The world is facing the largest displacement of people since WW ll. Where is humanity's heartfelt response to this shocking occurrence?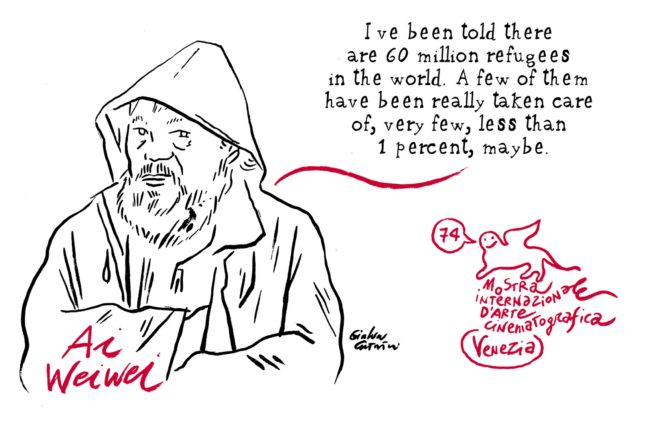 Wishing all a pleasant weekend. Let's become our better angels to forge stronger communities!