Mean-Spirited Politics Take Center Stage
What a week for repressive politics! The horrid tax bill passes and then Trump trumps himself by proclaiming that US embassy in Israel will be moved to Jerusalem! Al Franken resigns while child molester Moore gains traction in Alabama! The silver lining in all this seems to be a renewed progressive mobilization. I was heartened by clergy who conducted a 10-hour sit-in in Collins's Bangor office and another one in her Portland office.
The BBC Series, "Broadchurch"
To take my mind off our country's descent into what feels like Fascism, I watched the new episodes of the excellent BBC crime series, "Broadchurch." It opens with a woman in shock after being raped. She is very sensitively responded to by the policewoman and rape crisis counselor assigned to her case. I applaud the authenticity of this portrayal.
Local Artist, Ann Tracy
Ann Tracy, a friend and local photographer/ artist invited me to her new studio this week. While there I acquired a small photograph of a Maine lake. This photo will have a place of honor in my new cottage. Portland has many wonderful artists. The holidays are a good time to sponsor them by buying some of their creations.
Christmas is Coming!
Signs of Christmas are sprouting up in my neighborhood as townhouses start to display their holiday decorations. I hope to do a little decorating myself this weekend along with shopping which I have yet to start! I'm thinking of writing individual Christmas letters to my sons, daughter-in-law and grandkids telling them what I value about them. This feels much better than hitting the malls and spending money on material objects, although I'm sure I'll do some of this.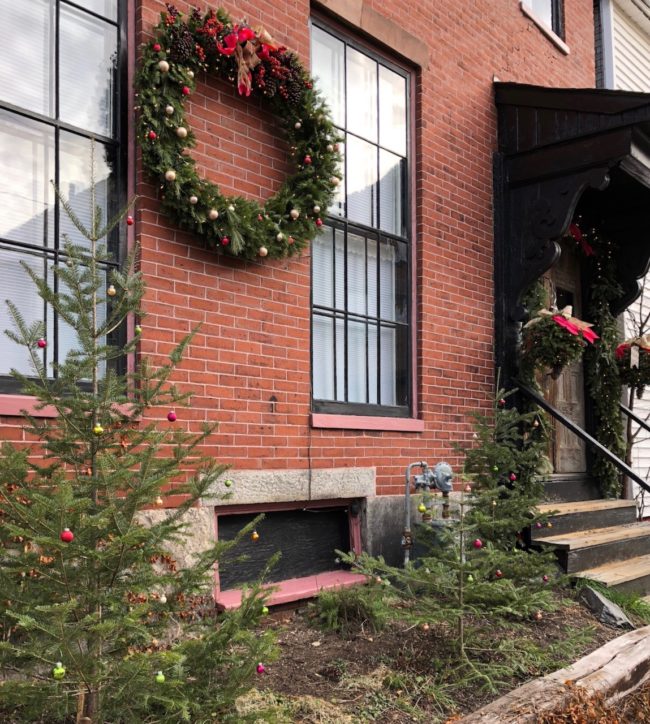 Wishing all a pleasant weekend.
If you live in New England you're likely to see the first snowfall of the year this weekend!