Las Vegas Bound!
Tomorrow I leave at the crack of dawn for Las Vegas to join this year's Women's March on Sunday. Sister cities will be holding marches on Saturday. I have never been to Las Vegas and expected to die with this record intact, but a friend persuaded me to join her in Las Vegas. This year's march has the theme, "Women Power at the Polls." This is an important focus and shows that the march has learned from last year, which, while drawing a record crowd in DC, was short on sending women and their supporters home with a plan for going forward.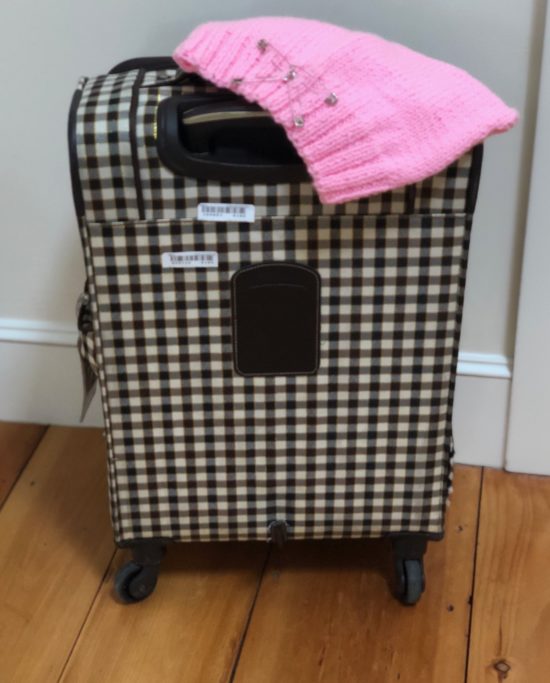 Tears and Outrage over DACA's Threatened End
My heart breaks every time I read about long-standing US residents who are deported under DACA or the "Dream Act." Under Obama DACA allowed individuals who came to the US illegally as children to apply for limited stays, open to renewal. The Trump administration has been deporting people who have been in the US for as long as 30 years! How can we allow such cruelty to persist?
Snow Days
This past week brought more snow, which meant more hibernation time for moi. I used a chunk of this time to make a dent in my wobbly stack of periodicals like The New Yorker, Harper's and The Sun. I'm endeavoring to do more reading from the printed page as opposed to online. When I read online it's often hurried without careful reflection.
The Sun
Speaking of The Sun, a small thoughtful magazine given to spiritual topics, I was contacted by one of their editors last week informing me that a piece I submitted for their reader's page is under consideration for the March issue. Fingers crossed!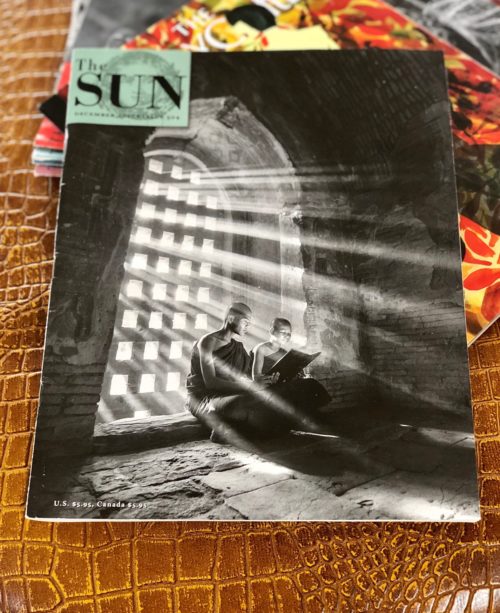 Spiritual Inspiration in the Kitchen
Friends and visitors to my home are often taken by my blackboard-fronted frig where I post short inspirational passages like in the photo below.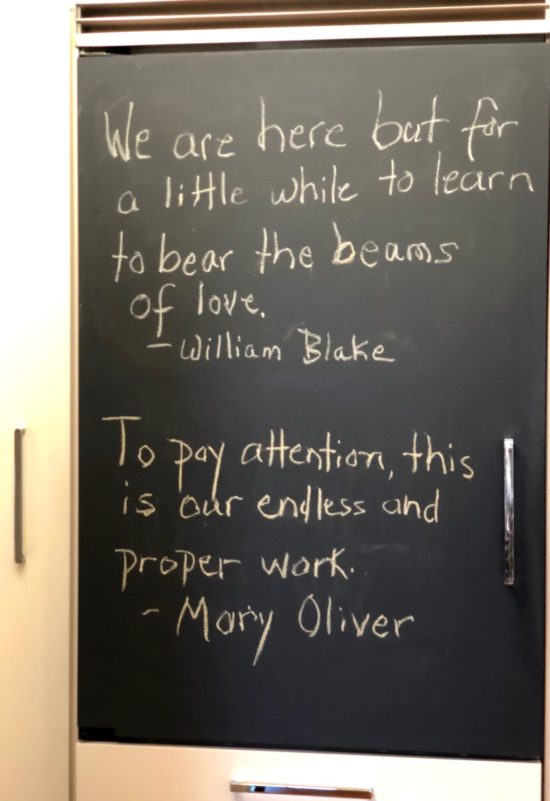 A Peaceful Buddha Image
Last Thanksgiving when visiting family in Chicago, my youngest son and I made a short trip to the Chicago's Museum of Contemporary Art where I photographed this peaceful Buddhist sculpture. It serves as the screen saver on my laptop.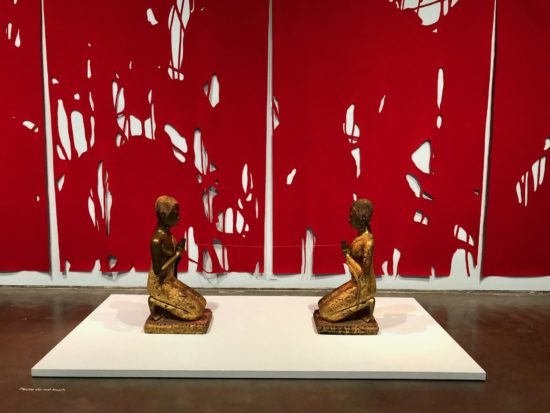 Peace and Solidarity to All Who Are Marching this Weekend!