An Older Woman with a Positive Attitude
I took this photo of Sandi on Pine Street in Portland's West End. She was flattered that I asked to take her picture. I complimented her, "Your red hat is wonderful." Her response, "I'm very proud of it. I decorated it myself."   I love Sandi's entire colorful ensemble and her accompanying cheerful demeanor.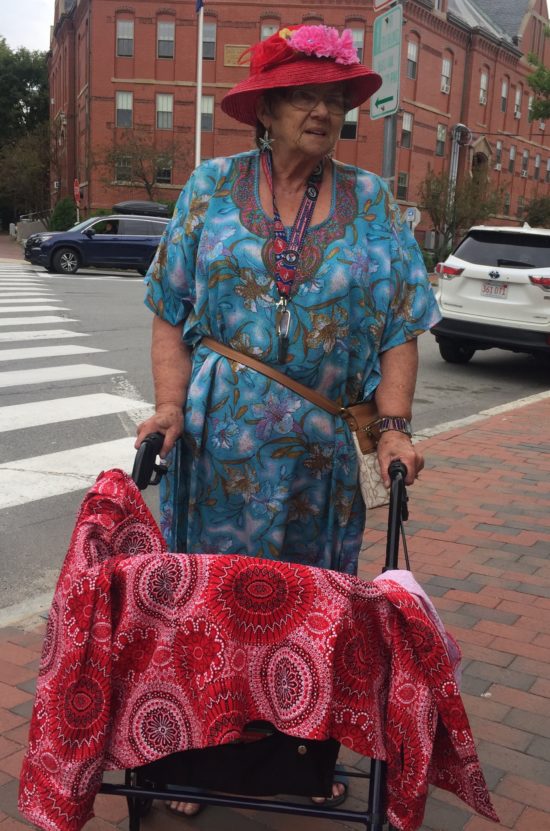 Carrie Fisher's Last Performance
Last night I streamed the finale of the Amazon Prime comedic series, "Catastrophe." I was surprised to see Carrie Fisher appear as the mother-in-law. She was very funny, stealing every scene she was in. I later learned that it was her last performance before her recent sudden death. Her image appeared over the credits with the words, "For Carrie." It brought tears to my eyes.
Flower Confession
I'm a flower addict who needs her weekly fix at the Portland farmer's market. Here's an assortment of flowers I purchased last Wednesday at the bargain price of $14 for three bouquets!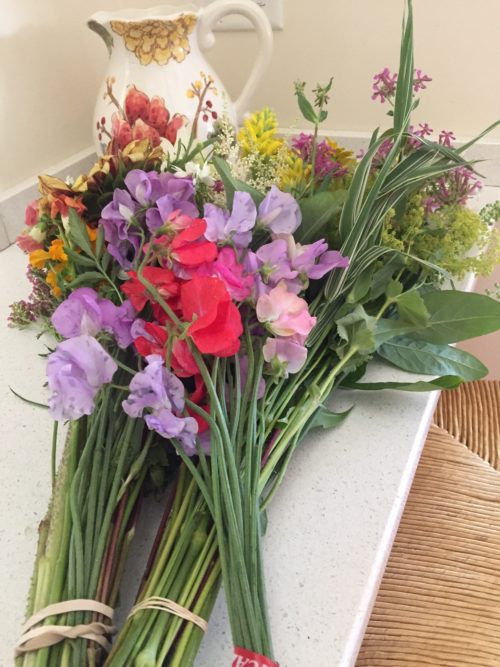 Iceland Awaits
In two and ½ weeks I leave for Iceland with the two grandkids, Jane, 13 and Max, almost 12. We're joining a National Geographic family expedition. We're all very excited. However, I've done very little reading about Iceland, which I hope to correct this weekend.
Making the Most of My Remaining Years
Now that I'm in my 70's, I'm very aware of the limited number of years ahead of me. I'm healthy and relatively fit, but there's no getting around it, my time is running out. I want to make the most of my remaining years. I found this wonderful quote on Facebook, which speaks to the importance of investing fully in the last chapter of your life. I've attached the image for the quote hoping it will help you to feel equally positive about your last chapter. I feel a blog emerging from this awareness. Stay tuned . . .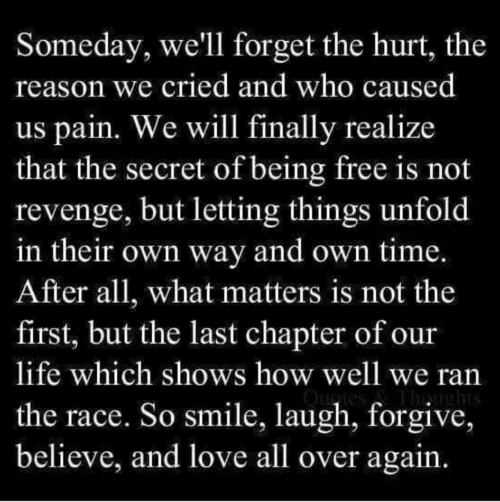 Colin Toibin
A writer friend who reads constantly, preferring books to Kindle or the iPad, turned me onto Colin Toibin, the celebrated, award-winning Irish author. I'm about a third through "The Master," a fictional account of Henry James' years in London. I'm marveling at the way Toibin manages to describe James' interior life. In less skilled hands this emphasis could be tedious, but not with "The Master." I'm fully absorbed and hope to finish Toibin's book this weekend. I'm videoed out after blogging earlier this week on my summer video picks.