"Compassionate Journey:" A Nonfiction Book in Pre-Publication
This week I had tea with Jane Sloven (pictured below) where she shared the manuscript for her collaborative book project, "Compassionate Journey."  Jane and four other women have produced a collection of their mother stories. I'm very moved by this endeavor because it emerged from my 2012 workshop, "Discovering Our Mother's Stories." Their book's release date is this spring. I will keep you posted on its progress.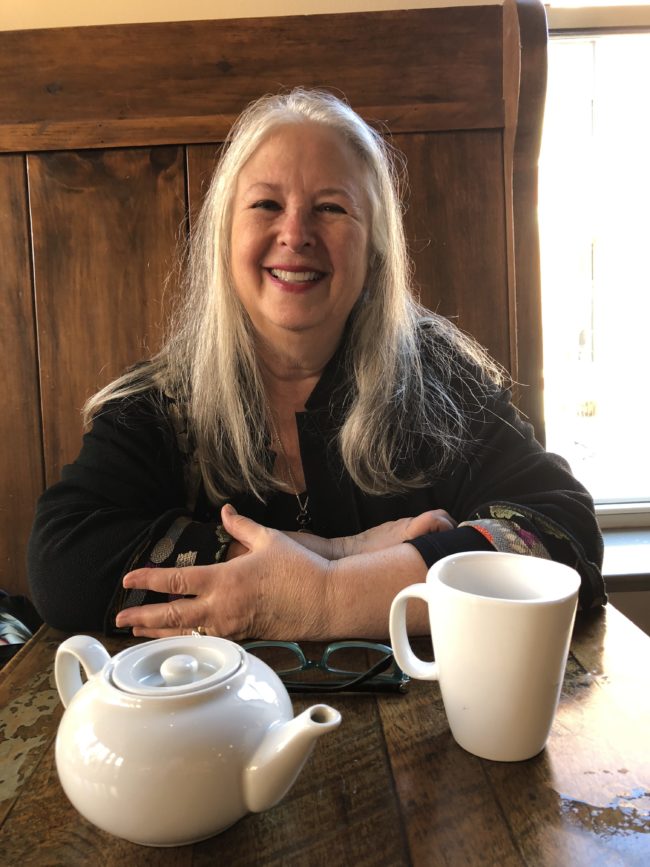 Bonn Climate Change Conference
This week-long conference wraps up today. Amy Goodman and her crew traveled to Bonn, offering daily coverage of the conference on TV's "Democracy Now." Not unexpectedly the conference received barely a sentence in the US media. Young climate activists from around the world protested and assembled demanding a safe future for their generation and those to come. The Trump administration's withdrawal from the Paris climate accord has given a much needed shot-in-the-arm to addressing climate change. Many nations seem more determined than ever to work to undue dangers like fossil-fuel admissions.
Portland Yard Signs
Yard signs promoting inclusive communities have been sprouting up all over Portland. I took a picture of this one In front of Farm Juice Truck on Brackett St.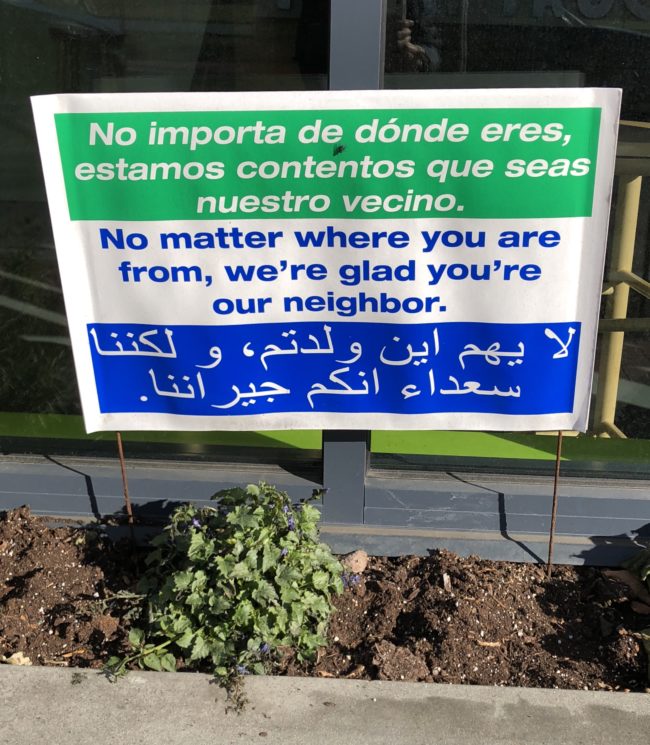 Spitting Nails Over Trump's Sexual Abuse History
As more and more famous men and politicians take the heat for sexual abuse, why can't American women organize to make the Orange Monster accountable for his extensive history of sexual abuse? Let's go women!
Anticipating a Thanksgiving Reunion with Family
This Thanksgiving I'm flying to Chicago to be with son David, his wife, and two kids; my other son, Jonathan will fly in from LA to join us. I've treated everyone to an overnight in a Chicago hotel on Friday so we can do the town the next day. The following photo is of my grandkids, Jane and Max from our 2015 Thanksgiving at my home.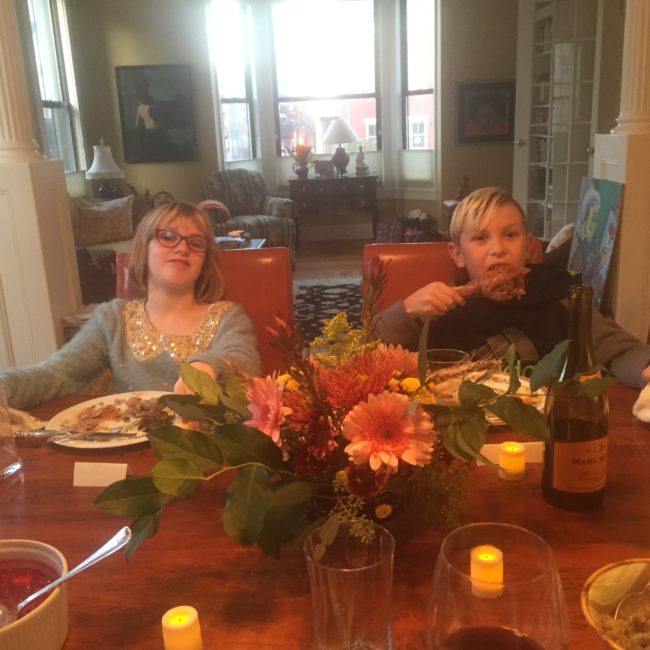 Happy Thanksgiving to All!