Back in the Tundra
It was heavenly to escape the Maine winter for a week. I arrived home late Saturday night after attending the Women's March in Las Vegas, followed by visits with friends in Palm Springs and a few days with my youngest son who lives in Santa Monica. Here are two photos from the march that didn't make it into my blog post.
Making the Most of Cold Winter Nights
My favorite go-to comfort dinner is roast chicken. I follow an old Martha Stewart recipe that calls for placing the bird on a bed of sweet onions, which makes a fabulous thick onion gravy.
"Three Billboards Outside Ebbing, Missouri"
I saw this powerful film this week; it stars the indomitable Frances McDormand with a strong supporting cast. I won't give the plot away except to say Frances is a tough mother bent on revenging her daughter's murder. The main characters are well developed and believable.
The Woman in the Window
Having read a lot about this new blockbuster thriller, I downloaded it on my iPad. I prefer to read print books, but my impatience called for the download. It's on my weekend list along with the Super Bowl, which I rarely watch. This year I'll watch it out of deference to my sports-loving mother who was a big Eagles fan. I'll be rooting for the Eagles to beat the Patriots–not a popular stance in Patriot-crazed Maine!
Art from Palm Springs
While in Palm Springs I visited the Palm Springs Art Museum, taking in their special exhibit, "No Glass Ceiling! Women Working in Glass." Here are some images from the show.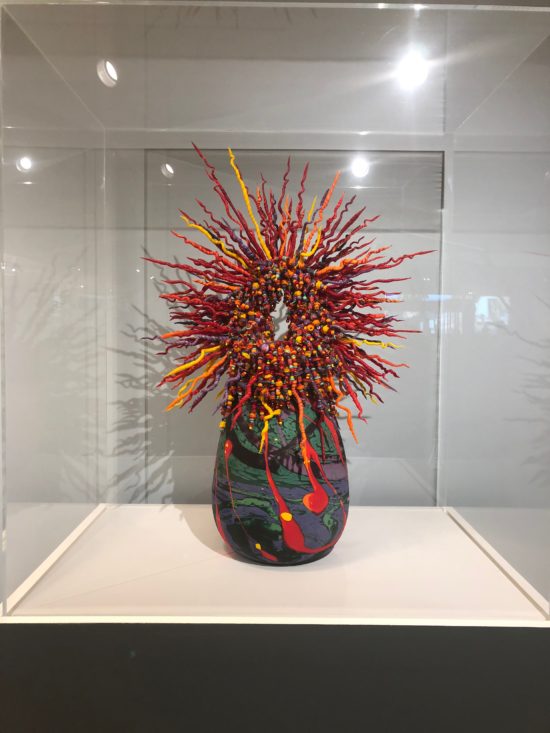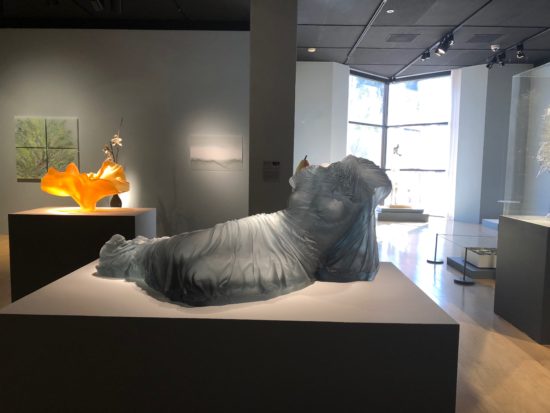 A Community Dialogue Following the Orange Monster's State of Hate Address
Tomorrow afternoon I plan to attend a Portland event, "The Peoples' State of the Union Story Circle" at the Maine College of Art. I'm hoping for constructive suggestions for creating change, notably addressing DACA and ICE's aggressive immigrant arrests. People are certainly motivated to take on Trump but it feels like we have to act quickly to keep his regressive executive orders from mounting!