Joan, A Lovely Older Woman
Last Sunday I stopped by Aurora, a neighborhood coffee house/ gourmet food store. Joan was in line in front of me. I was struck by her poise and warm smile. When I asked to photograph her, she didn't hesitate. I admired her orange scarf, which she said was a favorite of her late husband, explaining she was wearing it in his honor because it was three years ago today that he died.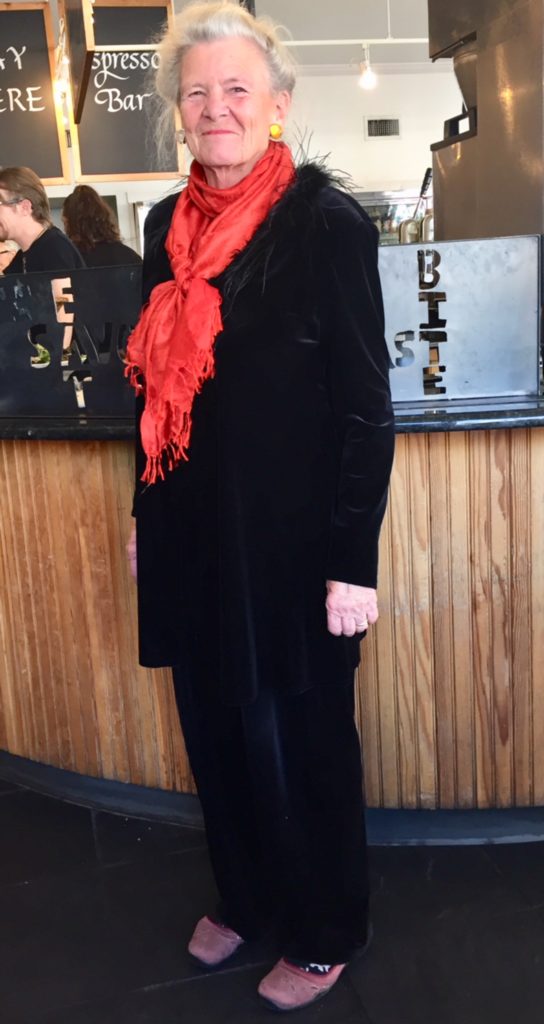 The Power of A Smile and A Greeting
Tuesday evening in the White Privilege group I'm co-facilitating, I asked the group what small acts they perform to encourage connections among others. Two women said when they're out walking they make a practice of looking at strangers, smiling and offering a greeting. What if we all did this instead of whipping out our phones as we make our way on city streets?
My Grandson, Max, a Soccer Fanatic
Max, age 12, is almost never without his soccer ball, whether playing for his Oak Park, Il. team, or driving his grandmother crazy by kicking it throughout the house. Here's a photo of Max at the playoffs for his home team, Chicago Fire. Max cheered them on, but it wasn't enough to prevent their loss.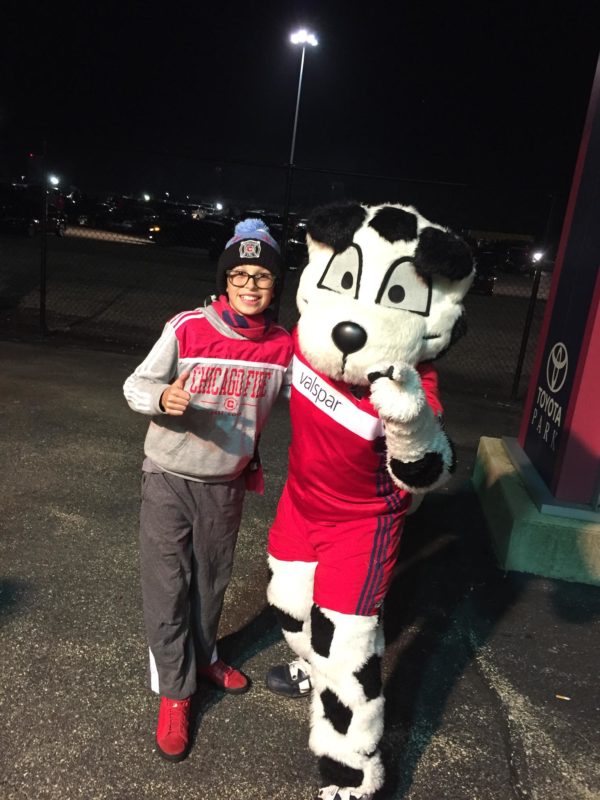 Jane Mayer writes about Veep Pence in The New Yorker
For a jolting read about Pence, don't miss Jane Mayer's article in the October 23rd edition of The New Yorker. We all know Pence is bad news, but the extent of his repressive politics is staggering. We're definitely in "A Handmaid's Tale" territory if Pence occupies the White House!
Joan Didion Documentary
This weekend I'm looking forward to tuning into Netflix to watch the documentary about the phenomenal writer Joan Didion. I'm a big fan of her writing. I was especially moved by Didion's memoir, The Year of Magical Thinking, about coping with the sudden death of her husband. When the book was turned into a one-woman play with Vanessa Redgrave, I was fortunate enough to catch this riveting production during a visit to New York City.